Our Doctors
Doctor Profile
Eric Price, M.D.

Sports Medicine Specialist
Dr. Price is a board-certified, fellowship-trained Sports Medicine specialist. He takes care of all types of athletes, from pee-wee league players to pros and from weekend warriors to Ironman triathletes. As an athlete himself, he understands the need to get people back in their game. Dr. Price's expertise includes shoulder arthroscopy for repair of rotator cuff tears, dislocations, knee arthroscopy, including ACL and meniscus surgery.

Dr. Price's credentials include:
Board Certification in Orthopedic Surgery
Subspecialty Board Certification in Orthopedic Sports Medicine
Associate Master Instructor for the Arthroscopy Association of North America
Recipient of Patient's Choice Award & Compassionate Doctor Recognition from Vitals.com
Healthgrades.com Recognized Doctor
Orthopedic Surgeon for the Long Island Rough Riders Semi-Pro Soccer Team
Orthopedic Surgeon for the ASP Quiksilver New York Pro Surfing Contest
Consultant for The Health and Fitness Forum for www.nynjsurf.com
Author of several injury prevention articles for:
            
---
Recent Articles:
Long Island Tennis Magazine
Injury Prevention: Knee Injuries by Eric Price, M.D.
Injury Prevention: Shoulder Health by Eric Price, M.D.
Injury Prevention: Tennis Elbow by Eric Price, M.D.
Eastern Surf Magazine
Dr. Eric Price Creates Waterproof Cast for Local Pro Surfer
Patient Guide Articles:
AC Joint Arthritis
Calcific Tendonitis
Frozen Shoulder
Rotator Cuff Tear
SLAP Tear
Anterior Cruciate Ligament Reconstruction
Meniscus Tears
Shoulder Dislocations and Instability
Preparing for Surgery 
Rotator Cuff Exercises Video:
Hospital Affiliations:
South Nassau Communities Hospital, Oceanside, NY
Surgery Center Affiliations:
South Shore Ambulatory Surgery Center, Lynbrook, NY,
Melville Surgery Center, Melville, NY
Professional Affiliations:
Arthroscopy Association of North America
American Academy of Orthopaedic Surgeons
Medical Education:
University of Medicine and Dentistry of New Jersey, Newark, NJ, 1999
Internships:
Stony Brook University Hospital, Stony Brook, NY, 2000
Residency:
Stony Brook University Hospital, Stony Brook, NY, 2004
Fellowship:
The Sports Clinic, Laguna Hills, CA, 2005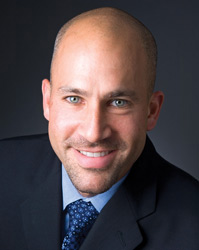 VIEW TESTIMONIALS
Locations