Our Doctors
Doctor Profile
Jonathan S. Luchs, M.D., F.A.C.R.
Jonathan S. Luchs, M.D., F.A.C.R., is a board-certified musculoskeletal fellowship-trained radiologist who brings more than a decade of practice experience to the team at Orlin & Cohen Orthopedic Group. Dr. Luchs was an assistant professor of radiology at SUNY Stony Brook School of Medicine, an oral board examiner for the American Board of Radiology and has lectured nationally and written extensively on a variety of orthopedic topics including sports imaging, orthopedic hardware imaging, musculoskeletal tumors and others. He has served on and has helped write the American College of Radiology (ACR) Appropriateness Criteria® and American College of Radiology (ACR) Practice Parameters and Technical Standards®, which help guide clinicians and radiologists in determining which imaging study to perform and the correct way to perform that study.
Fellowship-trained at the prestigious Hospital of Special Surgery in Manhattan, Jonathan S. Luchs, M.D., F.A.C.R., has interpreted MRI, CT, XR, and US scans, and performed ultrasound-guided procedures for the New York Islanders, New York Nets, U.S. Open Tennis and New York Dragons professional sports teams. An accomplished lecturer, author and presenter, Dr. Luchs frequently conducts workshops and contributes to orthopedic publications.
AFFILIATIONS:
Medical Director and Partner, Premier Radiology Services/FLEX Telerad
PROFESSIONAL AFFILIATIONS:
American College of Radiology
New York State Radiological Society
Long Island Radiological Society
Society of Skeletal Radiologists
LICENSURES & CERTIFICATIONS:
American Board of Radiology:
Diagnostic Radiology Certificate South Carolina Medical License
Connecticut Medical License
Georgia Medical License
New Jersey Medical License
Rhode Island Medical License
Pennsylvania Medical License
Michigan Medical License
Florida Medical License
New York State Medical License
MEDICAL EDUCATION:
Sackler School of Medicine, Tel Aviv University, Israel, 1996
RESIDENCY:
Diagnostic Radiology Residency, Winthrop-University Hospital, Mineola, NY, 2003
FELLOWSHIP:
Musculoskeletal Imaging and Intervention, Hospital for Special Surgery, New York, NY, 2004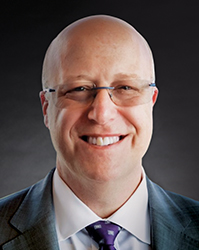 Locations
45 Crossways Park Drive
Woodbury, NY 11797