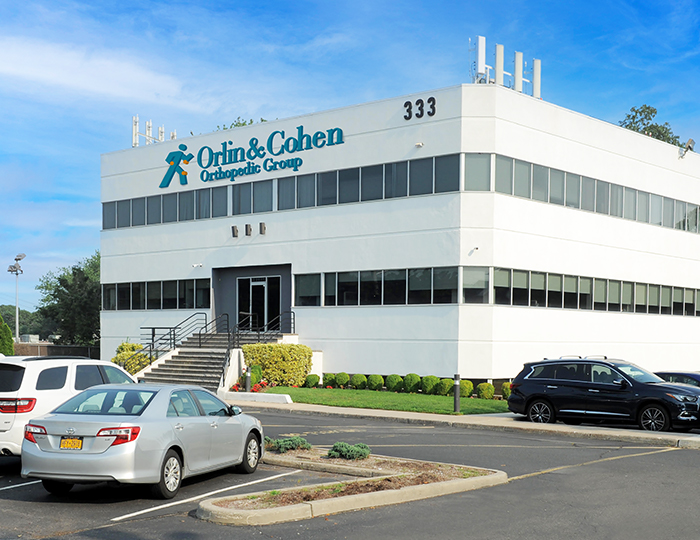 Rocky‌ ‌Point‌
333 Route 25A
Suite 240
Rocky Point, NY 11778
P: 631-320-5687
F: 631-821-5580
HOURS
Monday: 12:00pm - 9:00pm
Tuesday: 7:00am - 3:00pm
Wednesday: 1200pm - 9:00pm
Thursday: 7:00am - 3:00pm
Friday: 7:00am - 3:30pm
Saturday: Closed
Sunday: Closed
Premier Physical Therapy on Long Island
Orlin & Cohen's Rocky Point office offers comprehensive physical therapy for musculoskeletal problems. Our licensed, experienced, and highly dedicated team designs and delivers a care plan tailored to your specific concerns to relieve your pain, so you can get back to your life as quickly as possible.
Physical Therapy
Certified and trained in the latest methods, your therapist uses their experience and the state-of-the-art technology to:
Create a custom treatment plan to rehabilitate your injury
Treatment plans may include therapeutic exercise, manual therapy, electric stimulation, muscle re-education, ultrasound, strength training and iontophoresis.
Incorporate specialty treatments
Specialty treatment such as active release therapy, the Maitland approach, Graston therapy and Kinesio taping.
Collaborate with your orthopedist
Collaborate with your orthopedic specialist to ensure that your treatment program is tailored to your body and your injury.
Location Details:
Orlin & Cohen's Rocky Point physical therapy office is located at 333 Route 25A, Suite 240, Rocky Point, NY. Patients come from many surrounding areas including Sound Beach, Shoreham, Middle Island, Miller Place, and Coram to see some of the country's top rated physical therapists.
Ready to see one of our physical therapists? Request an appointment or contact us!
---