Relieve Chronic Lower Back Pain with the Intracept Procedure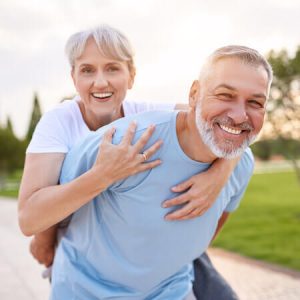 NBC's Today Show co-host Carson Daly recently shared his experience with a new, minimally invasive treatment for chronic lower back pain, the Intracept® Procedure. After struggling with pain from a back injury for over 20 years, Daly is optimistic the treatment can change his life—and the lives of others.
On air, Daly encouraged the millions of Americans suffering from chronic back pain to ask their doctors if the breakthrough procedure can help them, too. Wondering if you're one of them? The pain management specialists at Orlin & Cohen, one of the few practices on Long Island offering the Intracept Procedure, explain what it treats, how it works, and if it's right for you.
What does the Intracept Procedure treat?
The Intracept Procedure treats chronic low back pain, where pain lasts six months or more, and other conservative treatment options are unsuccessful.
"It's exciting to have an effective, minimally invasive treatment option for patients suffering from chronic low back pain who previously had no viable solution," says Dr. Marco Palmieri, pain management specialist at Orlin & Cohen.
This minimally invasive procedure is the first of its kind and is the only FDA-approved treatment for chronic vertebrogenic low back pain—a condition that's often overlooked and underdiagnosed.
Vertebrogenic Low Back Pain
Most common types of back pain stem from disc-related conditions, but vertebrogenic chronic low back pain stems from damage to the vertebral endplates or the space between the disc and the vertebral body. Damage to the vertebral endplates causes pain in the lower back that worsens when bending, sitting for extended periods of time and during physical activity.
According to Relievent, the manufacturer of the Intracept Procedure, it's estimated that one in six of the 30 million Americans with chronic low back pain is likely to have vertebrogenic pain. Patients with this condition rarely find relief from conservative treatments like pain medication, injections and physical therapy, and there were limited surgical options before Intracept.
"Few medical innovations not only change the way we treat patients but change the way we think about a disease process. Intracept is the solution we have been looking for to treat chronic vertebrogenic back pain,"  Dr. Palmieri explains.
How does the Intracept Procedure work?
Chronic vertebrogenic pain signaling is transmitted through the basivertebral nerve, which is the nerve inside the vertebral bone that sends pain messaging up the spinal cord and to the brain. The Intracept Procedure is designed to "intercept" pain signals from being sent by the nerve using a technique called ablation.
Here's how the procedure works: A specialist makes a small incision between 3 mm to 5 mm, approximately the width of an aspirin, in the low back. Then, a radiofrequency probe is inserted into targeted vertebrae at the symptomatic level.  When the probe reaches the basivertebral nerve, the radiofrequency energy generates heat to desensitize or ablate the nerve—ultimately stopping the transmission of pain signals to relieve the patient's discomfort.
This minimally invasive outpatient surgery typically takes two hours or less, and patients can expect to go home the same day. Most people return to work and regular activities within 2-3 days, and many begin to see significant reductions in pain within 6 weeks of the procedure.
Intracept Procedure Success Rate
According to clinical trials, 69% of patients reported a reduction in pain greater than 50 percent after 12 months, of which 38% were completely pain-free. Another study shows that the treatment is effective for up to five years.
Intracept Procedure Side Effects
Due to the minimally invasive nature of the Intracept Procedure, side effects are generally mild in most cases. They may include soreness and dull pain at the incision site for the first few days. Still, as with any surgical procedure, the treatment has potential risks. Orlin & Cohen's pain management specialists carefully consider each patient's unique condition to determine the best course of action.
Is the Intracept Procedure right for me?
The Intracept Procedure can help you if you have vertebrogenic low back pain or if you've had chronic low back pain for six months or more and other conservative treatments have failed to relieve pain. An orthopedic MRI can confirm if the Intracept Procedure can help treat your low back pain.
Where is the Intracept procedure available?
While the Intracept Procedure is available nationwide, Orlin & Cohen is one of the only practices on Long Island to offer it. Our fellowship-trained pain management specialists work closely with our spine, neck and back specialists and diagnostic imaging team to evaluate your condition and determine if the procedure can reduce your pain and improve your quality of life.
Ready to see if the Intracept Procedure can help you say goodbye to chronic lower back pain for good? Request an appointment with one of our top-ranked specialists.