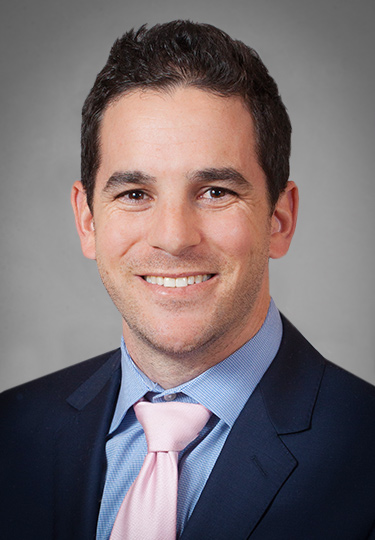 Jeffrey E. Mait, M.D.
"I help my patients achieve and maintain lost levels of activity and provide high-level, individualized care that ensures they always feel heard and not rushed."
About Dr. Mait
Jeffrey E. Mait, M.D., is a board-certified and fellowship-trained sports medicine and general orthopedist, specializing in both minimally invasive and open treatments of sports injuries of athletes of all ages and skill level, including professional, semiprofessional and collegiate. Dr. Mait joined Orlin & Cohen after completing his fellowship training in sports medicine and arthroscopy at The Sports Clinic in Laguna Hills, CA.
Read More
---
Hospital Affiliations
South Nassau Communities Hospital, Oceanside, NY
Long Island Jewish Valley Stream, Valley Stream, NY
Long Island Jewish Medical Center, New Hyde Park, NY
---
Surgery Center Affiliations
South Shore Ambulatory Center, Lynbrook, NY
Center for Advanced Medicine Surgery Center, New Hyde Park, NY
---
Professional Affiliations
American Academy of Orthopedic Surgeons
American Medical Association
Western Orthopedic Society
American Orthopedic Society for Sports Medicine
AOTrauma North America
Arthroscopy Association of North America
Brooklyn Orthopedic Society
The American College of Surgeons
New York Academy of Science
---
Medical Education
St. George's University School of Medicine, Grenada, West Indies, 2010
---
Residency
Orthopedic Surgery, State University of New York, Downstate, Brooklyn, NY, 2016
---
Fellowships
Orthopedic Sports and Arthroscopy, Sports Clinic Orthopaedic Medical Associates, Inc., Laguna Hills, CA, 2017
Research Fellow, Hospital for Special Surgery, New York, NY, 2011
--- Bibi Yaseen
Procedure
Fractured left foot and knee
I started seeing Dr. Mait in February. The instant I met him, I knew he was going to be such a easy ...
READ REVIEW