Orlin & Cohen Orthopedic Group is proud to offer the best possible care to all of our community members. That means taking extra steps to make sure every patient understands the care they receive.
Interpretation Services with LanguageLine®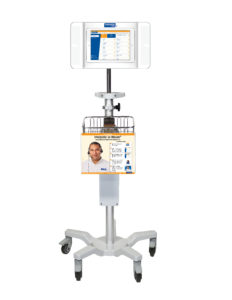 We've partnered with LanguageLine® to offer interpretation services for our patients and ensure that there are no language or cultural barriers separating you from the care you need, with:
Live interpreters available by phone for more than 250 languages.
Live video interpretation available for 41 languages, including American Sign Language.
Live interpreters available on-site by appointment in more than 100 languages, including American Sign Language.
To request interpretation services for your appointment, please contact our call center (516.536.2800).
Support for the Vision Impaired 
Orlin & Cohen also offers support services for patients who are blind or have impaired vision. These services are available by appointment. To request these services, please contact our call center (516.536.2800) when scheduling your appointment.
"I'm a professional speed skater and the pain of osteoarthritis almost forced me to hang up my blades ...

Don Phillips

Procedure

Hip Replacement

Performed By

James A. Germano, M.D.

"I suffered a complete tear of my rotator cuff in my dominant shoulder.  As soon as it happened, I knew ...

Christopher Hobert

Procedure

Rotator Cuff Repair

Performed By

Ryan Krochak, M.D.

"Almost six years ago, I had to retire from work because of all the pain I started to have. I could not ...

Gail Weinstein

Procedure

Pain Management

Performed By

Daniel Yadegar, M.D.