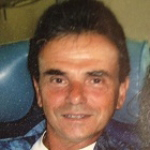 My first visit to Orlin & Cohen was to see Dr. Garroway after injuring my right shoulder. He was calm, personable, confident and began a course of treatment to diagnose my injury. After an MRI, he advised me I had a full thickness tear of my rotator cuff and even though surgery was optional I would not heal without it. He then suggested I see Dr. Price who he told me was an expert at this.
On my first visit with Dr. Price, he examined my shoulder, reviewed my MRI, took some X-rays, and then calmly explained to me that it was my decision to have surgery, and strongly suggested it if I wanted to remain an active fit person. I found him to be cool, calm, confident, and caring. I agreed to have surgery, which was to be done arthroscopically using three holes. Dr. Price performed the surgery and due to an unexpected severity of my injury, and the deterioration of my shoulder, I needed an additional incision and a quick thinking expert surgeon to put me back together again!
My post-op, follow-up with Dr. Price and PA Stephan was enlightening as they showed me the operative photos and procedure that they used! Dr. Price informed me of the severity and his hopefulness of my recovery. After four weeks, I began physical therapy at the 30 Hempstead Avenue office. My therapist Roberta and the staff have been awesome in helping to speed my recovery!
I believe Dr. Price did a miraculous job of repairing my shoulder. I would recommend him as #1 to anyone in need, as well as the entire Orlin & Cohen Group from surgical to PT. I have made an amazing recovery and I believe it was a combination of good medicine and hard work every day that has led me to be an active healthy person again!
Thanks to Dr. Price and all at Orlin & Cohen!