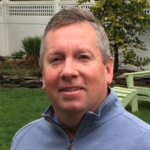 I sprained my ankles numerous times playing soccer and in 2007 had a lateral reconstruction and microfracture surgery to repair my damaged lateral ligaments and damaged cartilage in my talus bone.
Then, in 2010, I badly fractured both my tibia and fibula while skiing. This injury also required surgery, and resulted in two plates and 15 screws to hold my ankle together.
The stem cell procedure that Dr. Zaret administered has significantly reduced the constant burning in my ankle. I also have witnessed less swelling and greater flexibility in the joint. I am in a much better place and continue to improve.
Thanks, Dr. Zaret for suggesting this treatment.