Our Specialties
Our subspecialty approach means your doctor is on the leading edge.
Orlin & Cohen patients benefit from the latest in progressive care and the most advanced treatments. Because our doctors subspecialize, they are not only more experienced in their orthopedic specialty, they are also among the first in the country to be trained in many innovative and refined techniques. In fact, they're often the ones who train other doctors on how to use the latest innovations.
While that's good for the medical community, it's great for our patients. Although Orlin & Cohen orthopedists always look to the more conservative nonsurgical approach first, they're also on the leading edge of minimally invasive and arthroscopic procedures:
Our subspecialists take an all-arthroscopic approach to rotator cuff tears, regardless of size.
Our spine specialist is one of the top surgeons in the nation.
We're a national leader in hip and knee replacement as well as less-invasive hip resurfacing.
Our foot and ankle surgeons possess the most professional experience of any on Long Island.
We lead the way in the use of minimally invasive knee repair and computer-guided replacement procedures.
Our board-certified hand surgeons were fellowship trained at two of this country's most prestigious medical institutions.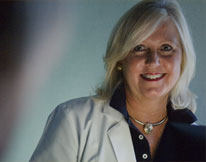 Top Doctors
What does it all mean, anyway?
Orthopedic specialists, like those at Orlin & Cohen, who are certified by the American Board of Orthopedic Surgery, have met – and continue to meet – specific educational, evaluation and examination standards. Nearly every one of our physicians also are fellowship trained. This means they were chosen for, and benefited from highly competitive, additional training within their chosen orthopedic sub-specialty.