Why live in pain or waste time (and money) visiting a generic urgent care center?
Orlin & Cohen, Long Island's premier orthopedic group, now offers immediate, after-hours care at our Merrick location. Our team of subspecialty-trained orthopedists is backed by orthopedic physician assistants, in-house MRI and digital X-ray so you'll feel better, faster. Most insurance accepted. Walk-ins welcome.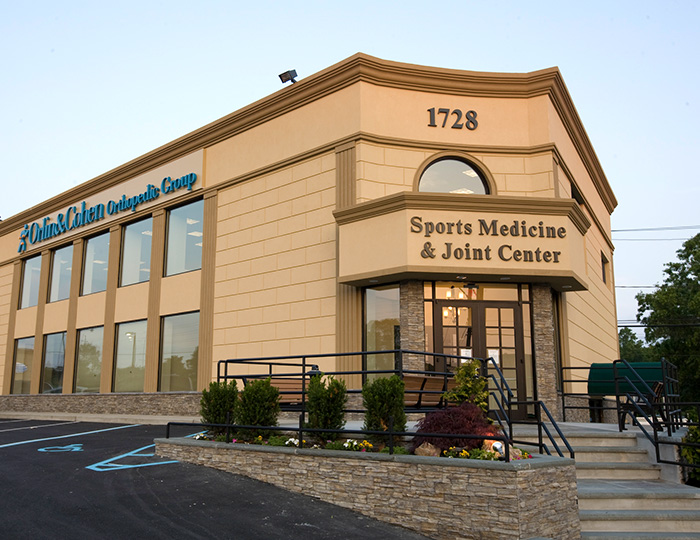 1728 Sunrise Highway
Merrick, NY, 11566
516-992-4535
After Hours Schedule
monday: 5:00pm – 10:00pm
tuesday: 5:00pm – 10:00pm
wednesday: 5:00pm – 10:00pm
thursday: 5:00pm – 10:00pm
friday: 5:00pm – 10:00pm
saturday: 9:00am – 5:00pm
sunday: 9:00am – 5:00pm

View This Location
"I have been a patient of Dr. Yadegar's for several years. He has been treating me for pain in my left ...

Procedure

Pain Management

Performed By

Daniel Yadegar, M.D.

"Choosing Dr. Price came about by a combination of events. First, my training facility recommended him ...

John Davide

Procedure

Rotator Cuff Surgery

Performed By

Eric Price, M.D.

"While at a routine doctor's appointment, I mentioned the troubles I had with my hips to my doctor. Without ...

Lisa Danz

Performed By

Bradley Gerber, M.D.