Why live in pain or waste time (and money) visiting a generic urgent care center?
Orlin & Cohen, Long Island's premier orthopedic group, now offers immediate, after-hours care at our Merrick location. Our team of subspecialty-trained orthopedists is backed by orthopedic physician assistants, in-house MRI and digital X-ray so you'll feel better, faster. Most insurance accepted. Walk-ins welcome.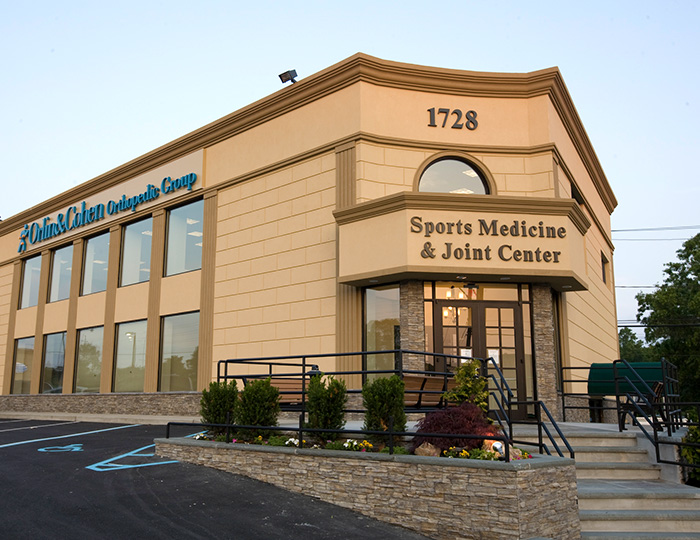 1728 Sunrise Highway
Merrick, NY, 11566
516-992-4535
After Hours Schedule
monday: 5:00pm – 10:00pm
tuesday: 5:00pm – 10:00pm
wednesday: 5:00pm – 10:00pm
thursday: 5:00pm – 10:00pm
friday: 5:00pm – 10:00pm
saturday: 9:00am – 5:00pm
sunday: 9:00am – 5:00pm

View This Location
"Recently, I underwent surgery with Dr. Lieberman to repair a torn rotator cuff of my right shoulder. ...

Procedure

Rotator Cuff Surgery

Performed By

Gregory Lieberman, M.D.

"For several years, I have been seeing Dr. Robert Lippe at the Orlin & Cohen office in Massapequa ...

Clare McCarthy

Massapequa, Merrick

Procedure

Pain Management

Performed By

Robert J. Lippe, M.D.,Joseph A. Cardinale, M.D.

"I have been dealing for years with a condition known as Dupuytren's Contracture and finally decided to ...

George Poppe

Performed By

Bennett H. Brown, M.D.